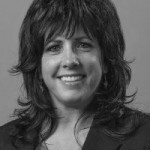 Terri Pozniak, President
Terri joined the Board in 2014 after being a Secret Santa for many years through one of our corporate sponsors. She brings with her a broad range of corporate experience working in various industries throughout her career. Terri is excited to assist Seniors Secret Service in spreading our message of the great work we're doing in our community and encouraging others to help us cast a broader net of assistance. She has served on various community and parent boards and is currently also a contributing member to Optimist International, an organization focused on youth development and enrichment.
---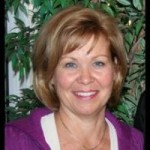 Diane Dame, Vice President
Diane has been a Board member with Seniors Secret Service since December 2013. Diane is the Director, Business Development at a large multinational company, and brings a broad range of contacts and skills to our organization. In the past Diane has been an active volunteer with her children, and is very pleased to now be involved with seniors. "I am honored to be part of this amazing group, bringing Birthday and Christmas cheer to so many isolated seniors."
---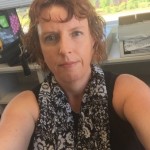 Catherine Manten, Secretary
After learning about the Seniors Secret Service in 2015 and participating in their Secret Santa program that winter, Cathy joined the Board in 2016.  Her experience in Finance, Administration and HR has been developed over a lengthy 25 year career in Automotive.  Cathy is currently the Group Controller for a large Automotive Dealer Group in Alberta.  She is excited to be able to contribute to an organization that helps make our city's senior's lives a little brighter.
---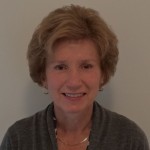 Jo-Ann Davis – Operations Director
Jo-Ann joined the Board of the Seniors Secret Service in 2014. She brings with her experience in the areas of finance and education. Jo-Ann has volunteered with a number of organizations and believes that it is important to contribute to the community. She has been a Secret Santa for several years and is happy to be involved with organization in an additional role.
It is a gratifying opportunity to be part of such a positive and committed group that provides 'Cheer' at Christmas and for the birthdays of seniors, who are alone at these special times of the year.
---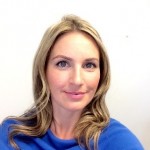 Amanda Roberts – Marketing Director 
After volunteering with the Seniors Secret Service for two Christmas Seasons, and finding a deep appreciate for the organization, Amanda joined the Board in 2016 as Marketing Director. After working as a Legal Assistant for over 10 years, Amanda made a career change and now runs the Administrative Operations of a local Records Management company and is working towards becoming a CRM (Certified Records Manager). In her spare time, you can find her giving back to the community, enjoying the outdoors and travelling.
---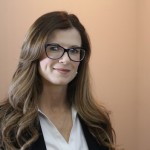 Catherine Agar, Fund Development Director 
Catherine joined the board this year after being involved as a Secret Santa.  She has Master's Degrees in both Regional Planning and Civil Engineering and works in Calgary's Land Development Industry.  Catherine brings a broad range of contacts and skills to our organization and is passionate about our goals and objectives.  "I have always valued the seniors in any community and graciously recognize their contributions to society.  I am honored to be a part of this organization and am looking forward to making a difference to those isolated at Christmas and on their birthdays."
---
---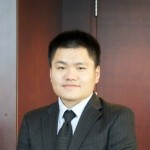 Ryan Wang, Treasurer
Ryan joined the Seniors Secret Service in 2014. He earned his first division Business degree from the University of New Brunswick and his CMA designation in 2012. He's currently practicing corporate income tax in the Oil & Gas Industry. Ryan has volunteered with various organizations in the past and he is passionate about serving the local community, especially bringing smile to our city's oldest residents.
---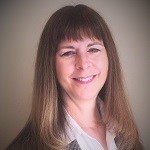 Brenda Petaci, Membership/Volunteer Director 
Brenda joined the Board in 2016 after she was introduced to the Seniors Secret Service through a corporate sponsor. She brings extensive human resources expertise to the Seniors Secret Service as well as her passion for helping seniors. Brenda is proud and excited to assist Seniors Secret Service in delivering joy, happiness and a sense of community to isolated seniors.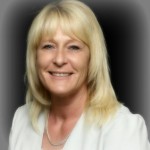 Simone Richter, Member at Large
Simone brings over 10 years' experience in communications and advertising at a corporate level.  As a founder and principal in the formation of a construction business in 2004, Simone managed all administration of the company including finance, safety, fleet management, policy, human resources and project management. Today, with a larger and more diverse workforce, she currently manages procurement, human resources, administration and IT.
Simone is also an active volunteer for the Make a Wish Foundation of Southern Alberta. "Reaching out to help some of the most vulnerable people, it brings me joy to play a part in generating a compassionate impact for isolated and disadvantaged seniors. Having the opportunity to give back to seniors and children is one of the most rewarding endeavors I have the privilege to be involved in."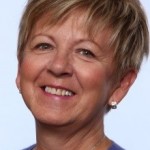 Tammy Sherger, Member at Large 
CEO at The Meeting Revolution, Tammy Sherger is on a mission to transform businesses through better meetings. With more than 25 years of experience leading and managing in the world of business, she has developed a talent for shaping business success.
After being introduced to Seniors Secret Service in 2014 the Christmas program has become a family affair, "What better way is there to spend Christmas as a family than to show our valued seniors that they are loved and cared for".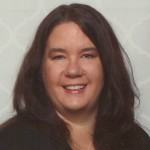 Andrea Brumwell, Executive Director
Andrea has been employed by Seniors Secret Service since September of 2013 and is enjoying working for this small grassroots organization.  Andrea has worked in the non-profit sector for the past 18 years.  She began her career working for a small charity devoted to womens issues and spent many years working in both the program side as well as senior administration and fund development. Andrea enjoys traveling; volunteering with animal rescue groups, watching her two sons play lacrosse and of course, being a Secret Santa.