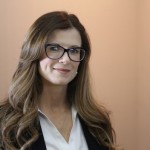 Catherine Agar, President
Catherine joined the board in 2016 after being involved as a Secret Santa.  She has Master's Degrees in both Regional Planning and Civil Engineering and works in Calgary's Land Development Industry.  Catherine brings a broad range of contacts and skills to our organization and is passionate about our goals and objectives.  "I have always valued the seniors in any community and graciously recognize their contributions to society.  I am honored to be a part of this organization and am looking forward to making a difference to those isolated at Christmas and on their birthdays."
---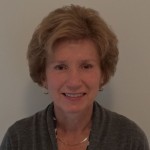 Jo-Ann Davis, Vice President
Jo-Ann joined the Board of the Seniors Secret Service in 2014. She brings with her experience in the areas of finance and education. Jo-Ann has volunteered with a number of organizations and believes that it is important to contribute to the community. She has been a Secret Santa for several years and is happy to be involved with organization in an additional role.
It is a gratifying opportunity to be part of such a positive and committed group that provides 'Cheer' at Christmas and for the birthdays of seniors, who are alone at these special times of the year.
---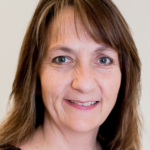 Dawn Howard, Secretary
Dawn is new to the Board in 2021 and has joined after being a Secret Santa for many years through the different companies she has worked for. She brings with her a broad experience base with over 25 years of Administrative experience in the Oil & Gas Industry ranging from Sales & Marketing to Executive Assistant positions as well as Production Accounting, and her most recent role as a Wholesale Pricing Administrator. Dawn has been volunteering in the community for over 15 years through various organizations and is proud to be a part of Seniors Secret Service. Giving back to our isolated seniors is not about just one day, it is about bringing joy all year long.
---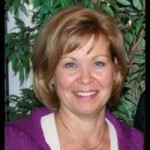 Diane Dame, Past President
Diane has been a Board member with Seniors Secret Service since December 2013. Diane is the Director, Business Development at a large multinational company, and brings a broad range of contacts and skills to our organization. In the past Diane has been an active volunteer with her children, and is very pleased to now be involved with seniors. "I am honored to be part of this amazing group, bringing Birthday and Christmas cheer to so many isolated seniors."
---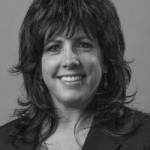 Terri Pozniak, Director at Large
Terri joined the Board in 2014 after being a Secret Santa for many years through one of our corporate sponsors. She brings with her a broad range of corporate experience working in various industries throughout her career. Terri assists Seniors Secret Service in spreading our message of the great work we're doing in our community and encouraging others to help us cast a broader net of assistance. She has served on various community and parent boards and is currently also a contributing member to Optimist International, an organization focused on youth development and enrichment.
Shanna Pilon, Governance Director 
Shanna joined the board in 2021 after being involved as a Secret Santa for a number of years. She holds a B.Comm with a major in Finance and currently works in Human Resources with a local Calgary non-profit organization. She has served on boards since a young age and volunteers regularly including weekly volunteering in the phone room at the Calgary Food Bank. The mission of Senior's Secret Service is close to her heart, having seen the effects of isolation on seniors during her time working at a senior's independent living home. Shanna spends her free time visiting family, geocaching, reading books, playing video games, and exploring all of Fish Creek Park.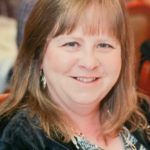 Nicky Muir, Operations Director 
Nicky joined the board in 2019 after a friend introduced her to the organization.  Nicky brings with her a range of experience and has an operational background.  After the past year and a half with the Pandemic she feels it is more important than ever to ensure our isolated Seniors are not forgotten and that they are an important and valued part of our Community.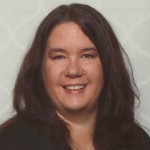 Andrea Brumwell, Executive Director
Andrea has been employed by Seniors Secret Service since September of 2013 and is enjoying working for this small grassroots organization.  Andrea has worked in the non-profit sector for the past 18 years.  She began her career working for a small charity devoted to womens issues and spent many years working in both the program side as well as senior administration and fund development. Andrea enjoys traveling; volunteering with animal rescue groups, watching her two sons play lacrosse and of course, being a Secret Santa.