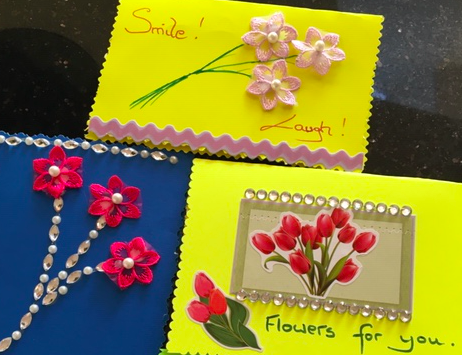 Covid-19 Response
By coordinator In Blog On April 14, 2020
---
Today, our population of isolated seniors faces even more challenges to their ability to connect.
Demographic trends suggest that there's a growing portion of seniors who do not have family or a support network. At Seniors Secret Service (charitable registration # 894375666 RR0001), we ensure that Calgary's most vulnerable citizens are not forgotten. Today, even those seniors with family or a support network are isolated from their loved ones. Together with our care partners, we are working to fill the gap during this challenging time.
We have worked with our partner agencies to ensure the senior feels special and cared for on these important days since 1985. Faced with the current rules for physical distancing, we are expanding our birthday and Christmas outreach. Our first initiative is to deliver cards to our many care partners for distribution to Calgary's seniors. It is also important that we provide them with items that are useful and that they may not be able to provide for themselves. Although it is not a requirement for either of our programs, many of our seniors live on a very low income.
Whether you want to make a donation towards essentials we are providing including hygienge products and clothing needs, or you want to make some cards, we welcome your support and involvement.
---