Seniors Secret Service celebrates 30 years of bringing cheer to isolated seniors!
By coordinator In Uncategorized On June 22, 2016
---
In 1985, our spirit was born when Seniors Secret Service Founder Donna Jones was volunteering as a "friendly visitor" at a care facility. Donna quickly realized many of the seniors she encountered had few friends and family to provide the support that was needed. That year, she arranged to receive the names of ten isolated residents, and suggested 'wish lists' from care workers. The sense of fulfillment she felt that Christmas remained with her throughout the year inspiring her to continue her gift-giving the following Christmas. The cheer spread quickly into the organization that exists today, which serves dozens of facilities and thousands of isolated seniors.
Throughout the last 30 years, we have found a community of individuals and corporations across Alberta that shares our passion, and who continue to anonymously provide personalized Birthday and Christmas gifts for our seniors. These donors and volunteers are the backbone of our organization and truly make our work possible. Thank you.
Our 2015 Christmas season was the most successful we've ever had thanks to all our partners, donors and volunteers. Because of you, we were able to bring cheer to over 3400 seniors! What a way to start our 30th year!
Happy 30th Anniversary Seniors Secret Service! We hope to bring another 30 years of cheer!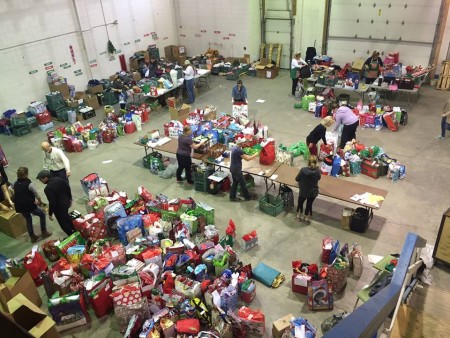 ---