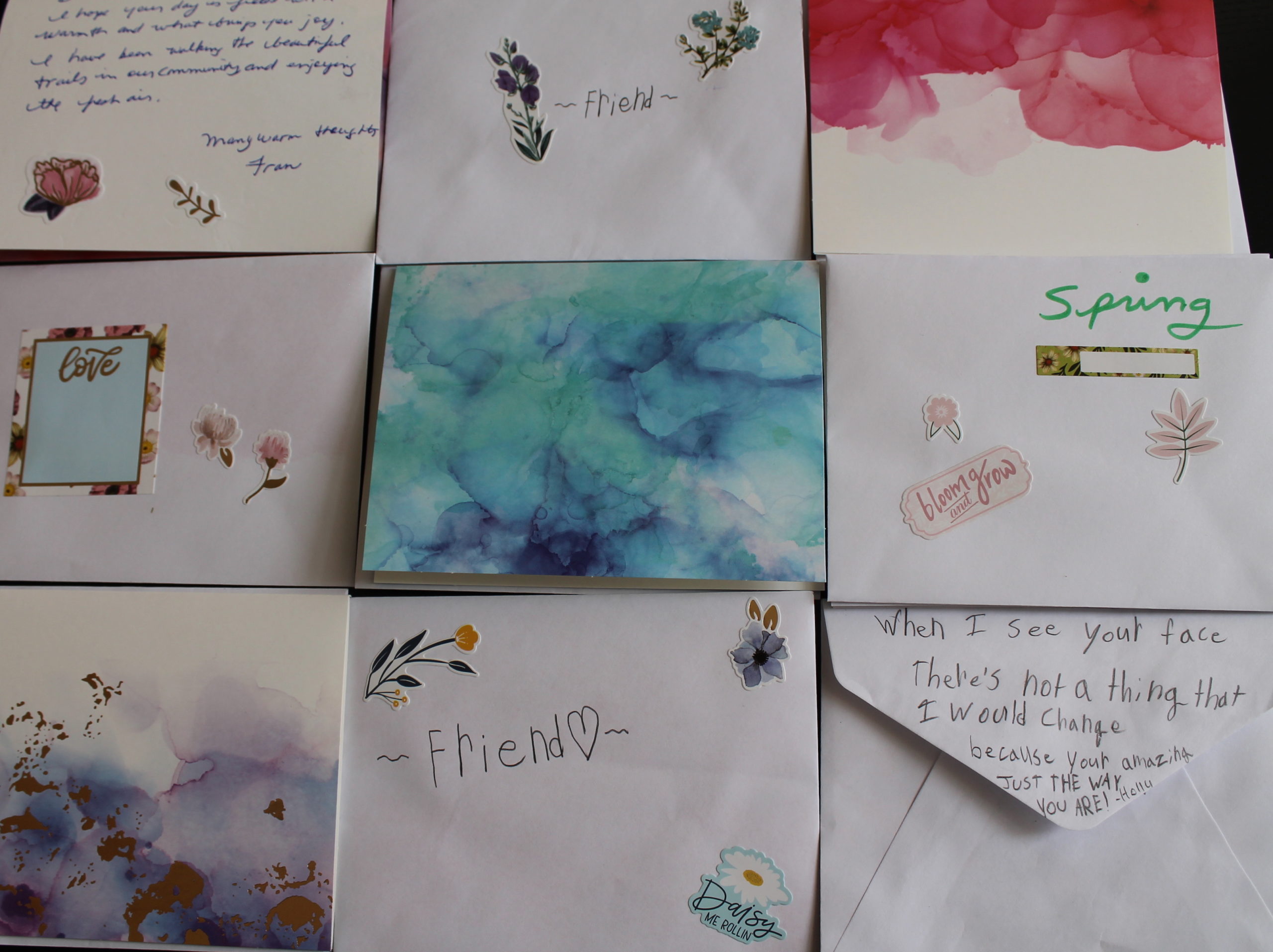 Card Making Brings Joy to the Creators and the Recipients
By coordinator In Blog On April 13, 2020
---
Thank you to the many Calgary residents adding cheer to isolated seniors with the wonderful cards you are making and the notes you are writing.
Remember to put all cards and notes into an envelope. Close but do not seal the envelope, and put your cards into a ziplock envelope.
Our Goal: 5,400 cards
Cards distributed to our local care centres as of April 30: 2,600
Learn more about making cards here
Thank you!
---