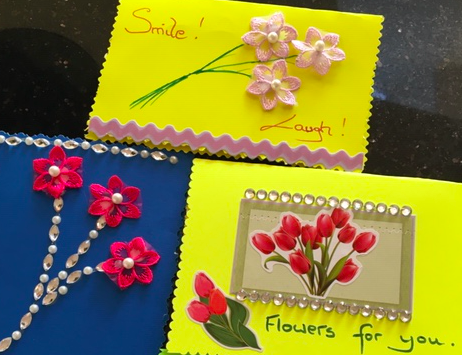 Thank You!
By coordinator In Blog On April 14, 2020
---
On behalf of myself and the SSS Board of Directors I would like to thank all of you for your support of our Messages of Caring for Isolated Seniors program. I am pleased to share that we have now sent out over 5600 cards to seniors who have been living in isolation for the past five months.
I have received so many calls from our care providers, asking me to please pass along their thanks and to let everyone know how much of an impact this program has had on isolated seniors in our community. This has been a lonely and scary time for many of our seniors and to know that someone is thinking of them has been so important.
August 18, 2020 will be the the last scheduled drop off date. Although we won't have scheduled drop days any more I will still be happy to take thinking of you cards, please email coordinator@seniorssecretservice to arrange a drop off time. I am excited to announce that we have restarted our Birthday Cheer program ( although at a slightly reduced level) and we are starting to gear up for Christmas.
Whether you want to make a donation towards essentials we are providing including hygienge products and clothing needs, or you want to make some cards, we welcome your support and involvement.
Andrea Brumwell, Executive Director
---